Babys seem like relative magnets. Alisha's parents came to visit last Wednesday, cooked us a nice dinner, held Robin and headed home. I wish I would have gotten some pictures, but I really didn't think about it at the time.
My parents came by for a short visit on Thursday. They held Robin for awhile and headed out for dinner.
Today, my parents, grandparents and an aunt came over. Robin was excellent.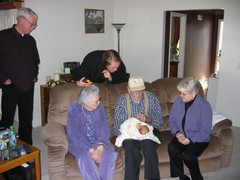 I think just about everyone got a least one chance to hold him.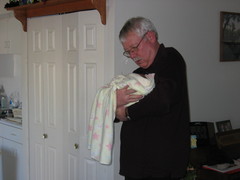 We even got a bit of a family photo.
More photos.