Every year for Christmas gifts from Alisha's grandparents we get a puzzle or two. For some reason, they never seem to be easy ones. This year was no different. I didn't get a good picture of the first one, but this is probably the best one. Not too tough, but not easy. The second one was much worse. I'm not sure how much time Alisha spent on it, but quite a bit more than I did.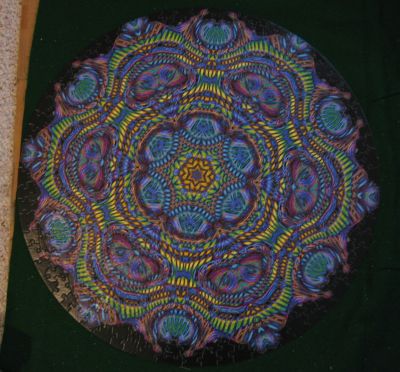 This weekend I helped Jim pick up a nearly brand new 42U Dell server rack for the school district. We don't really have a place to put it right now, but it was such a good deal we couldn't pass it up.

More pictures of puzzles and the rack.
And, when I got back to the house today, the garage door wouldn't open. I assumed it was frozen down, but it wasn't. I came inside and the light on the wall switch was blinking continously. It would open using the wall switch, but not the remote or the HomeLink transmitter in my truck. I don't think we have a manual for it anywhere, so I went searching the web. I found a discussion area talking about Craftsman door openers with someone else describing the exact same symptoms. The reply was to press and hold the lock button for 3 seconds, the constant blink means the opener is in lock mode. I never even knew what the lock button was for. I guess you learn something every day.