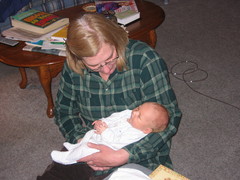 Rest in peace, you were always fun to be around. And thank you for all the wacky gifts over the years, they have been and will continue to be cherished.
Lois Emele Betka
Lois Emele Betka, 58, of Skokie, formerly of East Lynn, died at 8:50 a.m. Wednesday, June 6, 2007, at her home.
She was born in June 1948, in Danville, the daughter of E. Kenneth Betka and Florence E. Nelson.
Survivors include: her mother: Florence Betka of Hoopeston; sisters: Sue Betka of Washington, D.C. and Jean (Tom) Skoza of Champaign; brother: Bill (Melva) Betka of Cissna Park. She is also survived by three nephews and one niece. She was preceded in death by her father and a brother, Robert Betka.
Ms. Betka worked as a project officer for the State of Ohio U.S. Environmental Protection Agency. She enjoyed cooking, gardening, sewing and reading.
Funeral service: 1 p.m. Tuesday, June 12, 2007, at Anderson Funeral Home, 427 E. Main St. in Hoopeston; Visitation: 11 a.m. to 1 p.m. Tuesday at the funeral home; Officiating: Rev. Janet Eggleston; Per her wishes she will be cremated. Private family burial at a later date at East Lynn Cemetery. Memorials to the donor's choice.